Why Early Intervention Is So Important For Home Care
When you're trying to juggle a number of personal and professional responsibilities, it can be easy to forget to talk about home care with an elderly loved one. Whilst they seem like they're coping and managing to live independently at home you may feel as though they don't actually require any assistance, but early intervention is really important when it comes to home care.
Unfortunately, all too often people wait to put support in place and they will be triggered to do so by their elderly relative having a fall, for example. It goes without saying that it can be difficult to decide when care is required for a loved one, but leaving things too late can be detrimental to the health and wellbeing of your elderly relative. If you've been wondering whether you should start a conversation about home care, below we have looked into some of the main reasons why early intervention is so important. 
Prevent hospital admissions
By ensuring that your elderly relative has some support, even if it is very minimal to start with, you can help to prevent their health and safety from being put at risk. The care provided to them can significantly reduce the likelihood of them having to go to hospital and it can help to ensure that living at home doesn't become too dangerous for them. A loved one receiving home care will provide complete peace of mind. 
Maintain good physical health  
The various different domiciliary care services that can be provided to your loved one can help to ensure that their physical health doesn't deteriorate quickly as they get older. From assistance with household tasks to personal care, these services can be specifically tailored to your loved one's needs at this moment in time and it is easy to ensure that the right type of care is being provided at this early stage. 
Reduce the likelihood of loneliness 
Many elderly people who live alone are really lonely, especially when they don't have family members nearby, and loneliness puts people at higher risk of numerous physical and mental health conditions. Home care can sometimes specifically be designed to be companionship care and this type of early intervention will help to prevent social isolation, ensuring that your loved one continues to see other people. 
Improve quality of life 
Having a carer visit your elderly relative in their home on a regular basis can have such a huge impact on their quality of life. The difference that home care services make to both physical and mental wellbeing will help to ensure that your loved one remains both healthy and happy in their own home as they get older. So, you won't have to worry about their quality of life deteriorating in their elder years.  
Avoid changes to routine 
With early intervention, your elderly loved one will continue to be able to live their life the way they want to and they won't have to change their routine simply because their capabilities have changed. A home carer will provide practical support when required, enabling your elderly relative to continue to go about their life as normal, even if they're starting to struggle with occasional tasks. 
Continue living independently at home 
Introducing home care services can help to prevent your elderly relative from having to move into a residential care home prematurely, if at all. It isn't uncommon for people to want to remain in their own home for as long as possible and domiciliary care can ensure that these wishes are met. With an enabling approach to early intervention, you can maintain your loved one's levels of independence and maybe even enhance them.
Arranging home care for a loved one 
All in all, it is fair to say that you shouldn't wait too long to arrange home care for your elderly relative and early intervention can make such a huge difference to your loved one's quality of life. If you're interested in arranging home care for someone but you're not sure where to even start, please don't hesitate to contact us here at Care Captains. We provide a home care brokerage service and we offer comprehensive support when planning home care.
We understand that arranging care services isn't always easy, but our team will gladly guide you through the process from designing a bespoke care plan and finding care providers to managing your personal budget and monitoring the ongoing care. You can trust that you will be in the best hands when you use our home care brokerage service and you can rest assured knowing that we have unparalleled knowledge of the care market. We look forward to hearing from you and helping you to arrange the outstanding home care that your loved one deserves. 
Arrange a consultation with an expert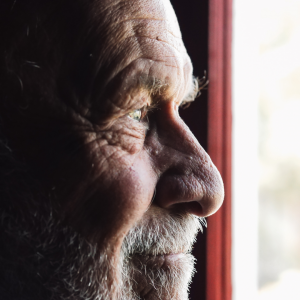 It is becoming more common for people to be aware of dementia and Alzheimer's, however, there are a lot of misconceptions surrounding these two conditions.
Read More »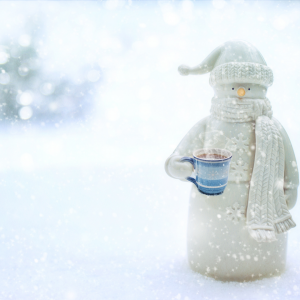 Now that summer is over for another year and winter is just around the corner, lots of people are starting to plan ahead for the upcoming colder months.
Read More »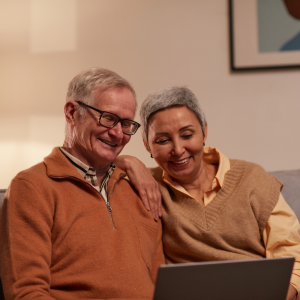 It isn't uncommon for people to shy away from using technology as they get older simply because they think that it is difficult to use, but this isn't always the case.
Read More »