Staying Healthy In Your Older Years
No matter how old you are, it is incredibly important to ensure that you're taking care of yourself and that you're not neglecting your health. As you get older you may find that staying healthy is much harder than it used to be and there are certain things you have to do to ensure that you're not just living longer, but that you're happy and healthy during this time. 
It can be difficult to know how to 'age gracefully' or even just age well, and many are unsure of the best ways to make sure that they're staying healthy in their older years. Of course, staying healthy is essential to maintaining your independence and this is something that many are incredibly keen to do, so knowing how to live a healthy life as you get older is really important. Thankfully, staying healthy is easier than you might assume and below are some of the best ways to help you thrive as you get older. 
Try to exercise on a regular basis
Being active plays a vital role in staying healthy and exercising has a number of benefits. Whilst you might not be able to continue with some of the activities you used to enjoy as you get older, this doesn't mean that you should give up on exercise altogether and you should try to find other activities that are more suitable for you, yet still just as enjoyable. 
Exercising on a regular basis can help you to retain your strength and abilities, not to mention it is brilliant for your mental health too and it can even give you more energy. Should you need to, you can use mobility aids to help you stay active and there are lots of different aids on the market that will enable you to continue to exercise. Even if you just go for a walk every day, this can have a really positive impact on your life as you get older. 
Ensure you have a good diet 
It isn't uncommon for your relationship with food to change as you get older and you may find that your appetite isn't what it used to be. However, it is essential to ensure that you're still eating a healthy balanced diet and that you're getting all of the nutrients your body needs to prevent malnutrition and the health problems associated with this condition. 
The NHS 'Eat Well Guide' can be useful if you're unsure which types of foods you should be including in your diet and how much of each food group you should have. The NHS also has some useful tips for keeping your weight up in later life too. Should you be struggling with shopping or food preparation, you should also consider contacting a home care agency about domiciliary care services. These simple services can make your daily life much easier. 
Stay connected with your community 
As you grow older, keeping in touch with people gets harder, especially if you're unable to drive and you don't feel confident going out by yourself. Yet, staying connected is really important and maintaining your social life will help to reduce the likelihood of loneliness and even depression. Social contact has a surprising impact on your health as you get older. 
Try to ensure that you're filling your calendar with different social events and, as well as seeing family and friends, there are lots of things you can do to improve your social life. From undertaking some community work to going to an exercise class, expanding your social network isn't as difficult as you might think and remember, you're never too old to make new friends. So, find some new reasons to get out of the house. 
Keep in touch with your doctor 
It can be easy to brush any concerns that you have about your health under the carpet, but you shouldn't ignore any potential health issues in your older years. Never be afraid to book a doctor's appointment to discuss both your physical and mental health whenever required, after all, diagnosing problems early is always beneficial. 
Not only should you make sure that you're staying on top of doctors appointments and prescribed medications, but you should also book things like hearing tests and eye tests too as they will help to improve your quality of life. Not to mention, there are a number of support groups that you can attend should you wish to speak to like-minded people to help improve your mental health and your local council can point you in the right direction. 
Arranging home care services 
Hopefully, if you're still living independently and you'd like to continue doing so for as long as possible, the information above will be beneficial. There is no denying that staying healthy in your older years doesn't have to be difficult and maintaining a happy and healthy life is something that everyone can do when they simply take the time to focus on both their physical and mental health. 
If you're looking to arrange home care services in Manchester, or any of the surrounding areas, as you get older be sure to contact us here at Care Captains for some assistance. We offer a comprehensive care brokerage service and we can provide you with support from start to finish when you're arranging the home care and support services that you need. To find out more about who we are and how we can help, feel free to explore our website today or simply pick up the phone and a member of our friendly team will happily answer any questions that you may have. 
Arrange a consultation with an expert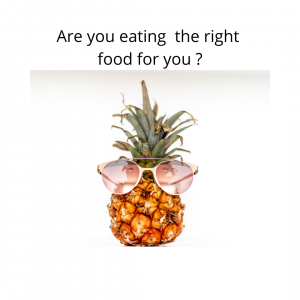 One specific part of any care plan that definitely shouldn't be overlooked is diet and it is absolutely essential to ensure that you're covering this within an elderly person's care plan.
Read More »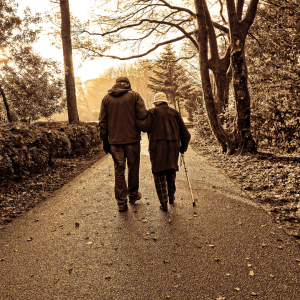 Staying healthy is essential to maintaining your independence and this is something that many are incredibly keen to do, so knowing how to live a healthy life as you get older is really important.
Read More »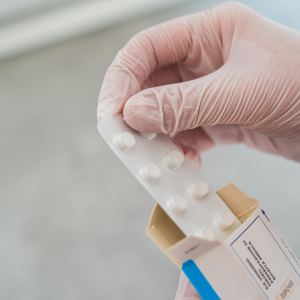 There is no denying that managing all of this medication as you age can be quite difficult, yet it is incredibly important to ensure that you're taking any medication correctly, especially prescribed medications.
Read More »