Planning Ahead For The Future
As you get older, the future is something that you can't ignore and it is incredibly common for people to want to plan their own funeral. Doing so doesn't only ensure that everything is in line with your wishes, but it also prevents your loved ones from having to put plans in place whilst they're grieving and it can make this difficult time much less stressful for them. 
Understandably, planning a funeral can be quite confusing, especially if it's something you've never had to do before and it isn't always easy to know where to start. Thankfully, once you have the basics in place, the rest is fairly straightforward and arrangements can be made over time. To help anyone who is wanting to plan ahead of the future and start organising their funeral, below we have looked into the different options available nowadays.
Different funeral options 
Generally speaking, the most common types of funerals are burials and cremations, and one of the biggest decisions you need to make is what you'd like it to happen after your passing. Some different options for you to consider include;
Cremation
As you may know, a cremation is where a person who has passed away is turned into ashes. After a cremation, your ashes can be buried or scattered in a location of your choice and there are multiple options available in this regard. The majority of crematoriums are run by local authorities and you can contact bereavement services for details of those local to you. 
Direct cremation 
An alternative to a traditional cremation is a direct cremation and this is designed for people who don't want to have anyone attend the crematorium. Direct cremations are carried out at a convenient time for the crematorium and they are more affordable than cremations that have a funeral service. Again, your ashes can be buried or scattered after the cremation. 
Burial 
For those who don't want to be cremated, they have the option to be buried. A traditional burial is in a churchyard and it involves a person who has passed away being buried in a coffin. Under common law, you have the right to be buried in the churchyard of the parish in which you reside, however, you will need to speak to the vicar about any local rules and fees. 
If you'd prefer, you also have the option to be buried in a cemetery and this tends to be favourable for those who aren't religious. The majority of cemeteries are run by district councils or local authorities and you can find a list of cemeteries on your local councils website. You may be able to buy a plot in advance at some cemeteries, so this is worth looking into. 
Natural burial 
You also have the option to be buried in a dedicated nature reserve or woodland following environmentally friendly principles. This is another alternative to a churchyard or cemetery and it is becoming a really popular option. These dedicated sites are either privately owned or managed by local authorities and you can find your local sites by simply searching the internet. 
Funeral service
Once you have chosen the type of cremation or burial that you'd like to have, you can start planning your funeral service. There are a number of different options these days, from traditional church ceremonies or cremation services to humanist celebrations or sea burials. So, think about which type of service you would like to have. 
You can make your funeral service personal to you by planning various aspects of the service too, such as; the flowers, the music and the eulogies. You don't necessarily have to make all of these decisions straight away, they are something that you can plan over time once you have arranged the basics of the service. If you'd like to, you can always leave these extras to your loved ones, whether you delegate different tasks or ask their opinions on different aspects. 
Average costs of a funeral 
Of course, the cost of a funeral is always something to take into consideration and prices can vary quite significantly between the different options. According to the SunLife Cost of Dying Report 2021, the cost of a funeral is higher than ever before and, on average, you can expect a funeral with a cremation to cost £3,885 and funeral with a burial to cost £5,033.
With multiple costs to consider including; funeral director fees, disbursements and discretionary costs, budgeting for a funeral is something that many have to do. However, there are ways that you can make a funeral more affordable and various payment options available, so there tends to be a suitable solution for all budgets. 
Working with a long term care broker
Whilst it is something that no one likes to think too much about, the future is inevitable and planning in advance is something that you should do. Hopefully, the information above will be useful when you're making decisions about your funeral and you can ensure that everything that happens when you pass away is in line with your wishes.

Should you be looking for a way to save some extra money for your funeral, reducing the costs of any care services that you receive can make a big difference. Here at Care Captains, we are long term care brokers and we can help you to ensure that the home care you receive is both outstanding quality and also affordable, and we will work with you to stretch your budget as far as it can go. We seek trusted care providers who offer value for money and we will negotiate with them to reduce care costs as much as possible, so you will be in good hands with our team of care brokers.
Arrange a consultation with an expert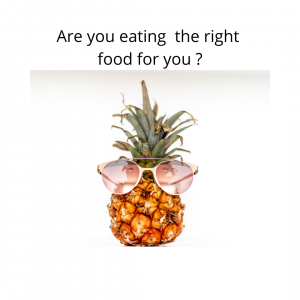 One specific part of any care plan that definitely shouldn't be overlooked is diet and it is absolutely essential to ensure that you're covering this within an elderly person's care plan.
Read More »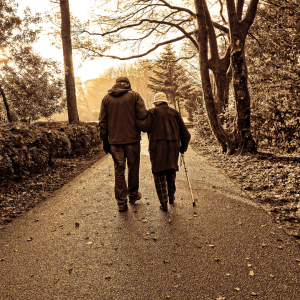 Staying healthy is essential to maintaining your independence and this is something that many are incredibly keen to do, so knowing how to live a healthy life as you get older is really important.
Read More »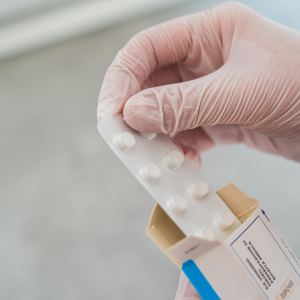 There is no denying that managing all of this medication as you age can be quite difficult, yet it is incredibly important to ensure that you're taking any medication correctly, especially prescribed medications.
Read More »